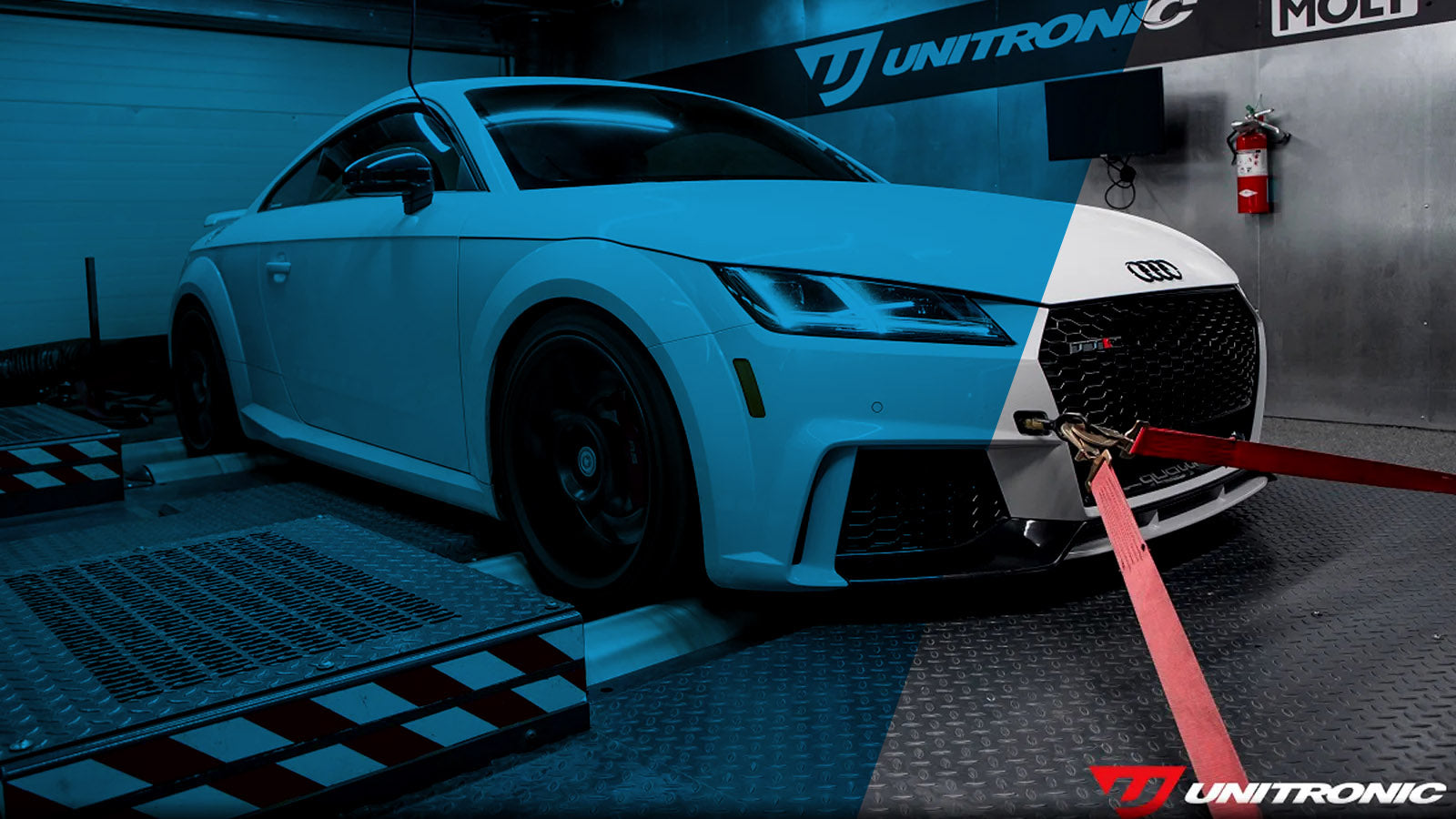 Uniflex Hardware & Software is NOW AVAILABLE for the 2.5TFSI EVO (DAZA)
Unitronic's UNIFLEX program is a new flex fuel tuning solution for the 2.5L TFSI EVO engine. It allows users to run any blend of ethanol and gasoline, from 0% to 100%, without having to reflash the ECU. This is done using a proprietary ethanol content sensor and a plug-and-play harness.
The UNIFLEX system is Bluetooth enabled, allowing users to wirelessly connect to the UniE85 Manager app on their iOS or Android device. This app allows users to view the current ethanol content and fuel temperature, customize sensor calibration offsets and CAN integrations, obtain any desired fuel blend with the E85 mix calculator, and receive OTA updates.
The UNIFLEX program is available in a variety of stages, each of which is optimized for a different ethanol blend. The stages are as follows:
Stage 1 91 FLEX - Use with 91oct and E85
Stage 1+ 93 FLEX - Use with 93oct and E85
Stage 2 91 FLEX - Use with 91oct and E85
Stage 2 93 FLEX - Use with 93oct and E85
Stage 3 FLEX calibrations for TTE700, TTE777 and IMS750HS
Additional fees apply for all FLEX enabled calibrations.
The benefits of running a flex fuel tune include:
Increased power and torque
Improved fuel economy
Reduced emissions
Better drivability
Increased octane rating
The Unitronic UNIFLEX program is a great option for 2.5L TFSI EVO owners who are looking for a convenient and reliable way to run flex fuel. It is also a good option for those who want to be able to easily switch between different ethanol blends, depending on availability and price.
Here are some additional details about the UNIFLEX system:
It is CAN integrated, meaning that it streams ethanol content data to the ECM in real time.
It has a plug-and-play harness, so there is no need to cut, splice, or re-pin the ECM.
It is Bluetooth enabled, so users can connect to it wirelessly using the UniE85 Manager app.
It has a variety of safety mechanisms in place to protect against implausibilities and lost ethanol content sensor signal.
It can be used to view ethanol content and fuel temperature on the fly using the UniE85 Manager app, the UniCONNECT+ data logger, or the vehicle's instrument cluster/virtual cockpit power gauge display.