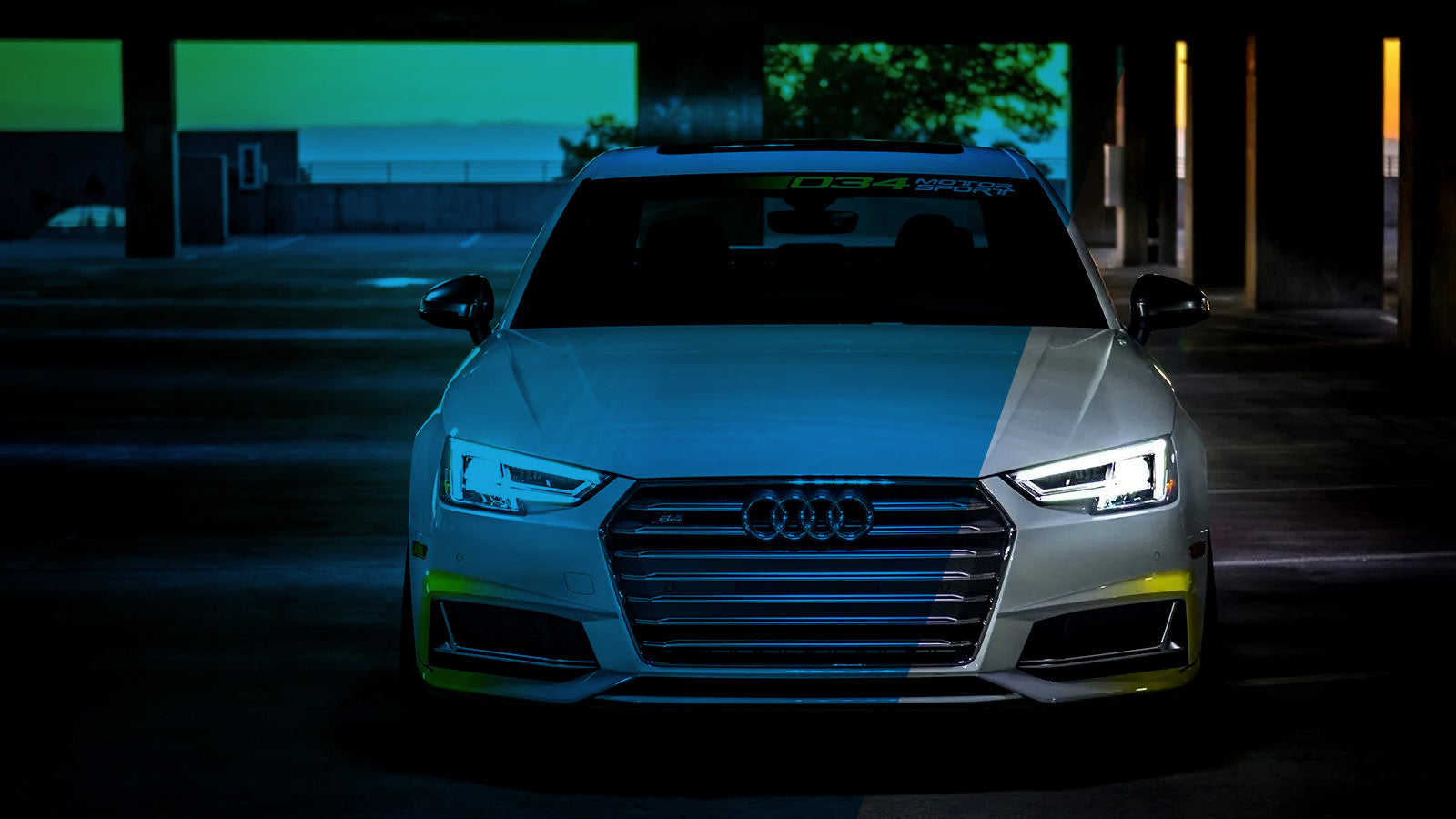 034 Motorsport Launches '034SPI' Smartphone Interface Mobile Flashing Application!
We are excited to share the latest groundbreaking addition to the Dynamic+ Tuning lineup from 034Motorsport – introducing the all-new 034SPI (Smartphone Interface) Mobile Flashing application!
This revolutionary tool is designed for use on a range of devices, including iPhone/iOS and Android devices, as well as Apple Silicon-equipped laptops (M1, M2, M3). With 034SPI, you can effortlessly flash your vehicle, fine-tune fuel maps, configure live data displays, record and submit data logs to 034Motorsport's Tuning Support team, and make use of diagnostic support tools like DTC/CEL code read/clear, and more. This application is compatible with any Dynamic+ ECU or TCU tune, along with the latest Dynamic+ End User Flashing Dongle (May 2023 & Newer). Stay tuned for details on the Flashing Dongle Upgrade Program.
034SPI empowers you to tune your VW or Audi with Dynamic+ ECU and TCU tuning from anywhere you please. Utilizing the latest generation of the Dynamic+ End User Flashing Kit and your Dynamic+ Login Credentials, you can seamlessly connect via Bluetooth to the flashing dongle to upload your preferred tune file directly from your smartphone, tablet, or Apple Silicon-equipped laptops (M1, M2, M3).
Uncover the Impressive Flashing Features:
Perform ECU Or TCU Tune flashes with ease
Swiftly switch between different fuel octane or transmission files
Flash your ECU/TCU using your mobile device's internet connection
Enhanced flashing protocol protections for enhanced stability
The dedicated 034Motorsport software developers have invested countless hours into enhancing the flashing protocols of 034SPI to ensure the utmost safety when wirelessly flashing files. With onboard storage in your device and the dongle itself, 034SPI securely stores tune data on each device before initiating the flash. The flashing process is divided into secure blocks to minimize the risk of an unsuccessful ECU or TCU flash in the event of a Bluetooth or internet disconnection.
Enjoy Effortless Monitoring with Live Data Display and Mobile Datalogging through the 034SPI App!
The 034SPI app empowers users to configure up to 3 pages of real-time performance data for their drivetrain, featuring dial, graph, and text data displays. Select from a wide range of defined variables, including Boost, Lambda, Ignition Timing, Knock, IATs, and more!
For those who want to record this data for further diagnostic analysis, 034SPI offers mobile datalogging. Utilizing predefined logging definitions, 034SPI records datalogs directly within the application, enabling seamless upload to the 034Motorsport server. Our tuning team will review the data and provide assistance with diagnostic needs, all at no additional cost!
Here's a hidden gem: Access the settings in 034SPI to enable "Launch Data View on Startup" and have the live data page open immediately after connecting to your vehicle.
Explore the Comprehensive Live Data & Datalogging Features:
Customize your live data displays to your liking
Multiple display types available:

Dial Gauge
Live Line Graph
Data List
More options coming soon!

Access dozens of defined variables
High-speed data logging for predefined variables
Easy log uploads to the 034Motorsport Server
Enjoy free data log analysis services
With the 034SPI app, you can now read and clear diagnostic trouble codes (DTCs), monitor emissions readiness, and on compatible platforms, perform diagnostic adaptations or recalibrations of various drivetrain components.
Under the diagnostic bar, users can easily scan for and clear any active or passive DTCs. 034SPI conducts an initial code scan upon startup, and if any DTCs are detected, a hazard triangle will appear next to the specific controller with an active DTC, prompting users to explore the diagnostics window for more information.
For any active or passive DTCs listed, do not hesitate to reach out to tuning@034motorsport.com for diagnostic assistance and support steps.
Delve into the Detailed Diagnostic Tool Features:
Read & Clear DTCs on ECU & TCU
Monitor Emissions Monitor Statuses
Perform Adaptations/Recalibrations* (Available for limited platforms, with coverage expanding regularly)
The 034SPI (Smartphone Interface) Mobile Flashing application is another testament to 034Motorsport's commitment to innovation and performance. We, at ORT Motorsport, are delighted to offer this exceptional product, bringing the latest advancements in automotive tuning and diagnostics to enthusiasts and professionals alike.