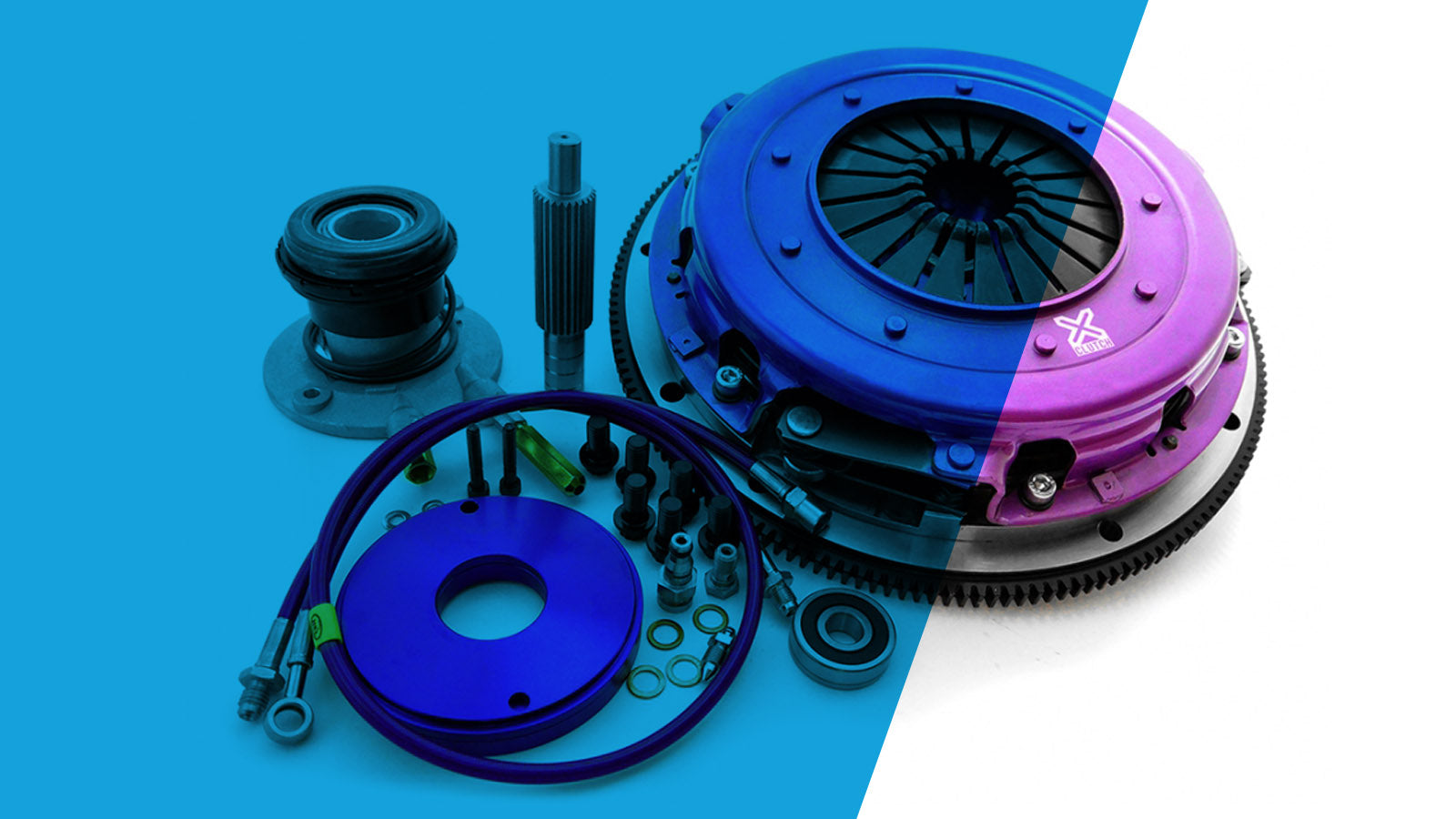 ORT Motorsport Welcomes New Performance Clutch Brand: XClutch
ORT Motorsport is excited to announce that we are now offering XClutch performance clutches. XClutch is the American performance division of Australian Clutch Services, a company with over 25 years of experience in designing and developing high-performance clutches for street and track use.
XClutch kits are designed and tested in-house at Australian Clutch Services, and include a wide variety of performance options, from heavy-duty single-plate road clutches to carbon clutches for time attack and drag racing. The XClutch range draws on the company's experience in the Australian and European markets, but is tailored to suit the American car park.
Performance for the Street
XClutch performance upgrades for the street have been designed specifically with driveability in mind, and include the latest technology to allow for excellent feel, noise and vibration reduction. This means that you can have a performance clutch that really works on the street, without sacrificing comfort or drivability.
Motorsport Clutch Kits and Accessories
With the knowledge gained over years of supplying performance upgrades to race teams around the world, XClutch engineers are able to develop numerous performance upgrade options for a huge range of vehicles. XClutch motorsport clutch kits start at basic ceramic and carbon kits for lightly modified track day vehicles and club level racing, all the way through to multi-disc, alloy cover performance kits designed specifically to handle the stresses of high level motorsport including drifting, circuit racing and specialist categories such as Time Attack or Hillclimbing.
Why Choose XClutch?
There are several reasons why you should choose XClutch for your next performance clutch upgrade:
Quality: XClutch kits are manufactured to the highest standards using the latest materials and technology.

Performance: XClutch kits offer superior performance over stock clutches, with improved torque capacity, heat dissipation and engagement characteristics.

Driveability: XClutch kits are designed to be drivable, even on the street. You won't have to sacrifice comfort or driveability for performance.

Range: XClutch offers a wide range of kits to suit a variety of vehicles and applications.

Support: XClutch offers excellent customer support, so you can be sure that you're getting the right kit for your needs and that you'll have the help you need if needed.
If you're looking for a high-performance clutch that can handle whatever you throw at it, then XClutch is the brand for you. Contact ORT Motorsport today to learn more about the XClutch range and to find the right kit for your vehicle.